Jews of Rhodes
The Jewish community of Rhodes traces its history back to the second century B.C.E., but most of the community members were descendants of the Sephardi Jews expelled from Spain and spoke Judeo-Spanish, or Ladino, in their daily lives. The community largely thrived under Ottoman rule, reaching a peak in the 1920s with some 4,000 Jews, a quarter of the total town population. It had four synagogues, a Jewish school and a yeshiva. Jews of Rhodes

Rhodes is part of the multi-day Jewish heritage tour for individuals or groups, as are other beautiful places of Jewish interest in Greece. For further information, please contact us.

Here are 2 links regarding the background of the Jews of Rhodes or 'Rhodeslis':
A picture of the Synagogue of Rhodes located inside the Old Town, dated to the 16th century: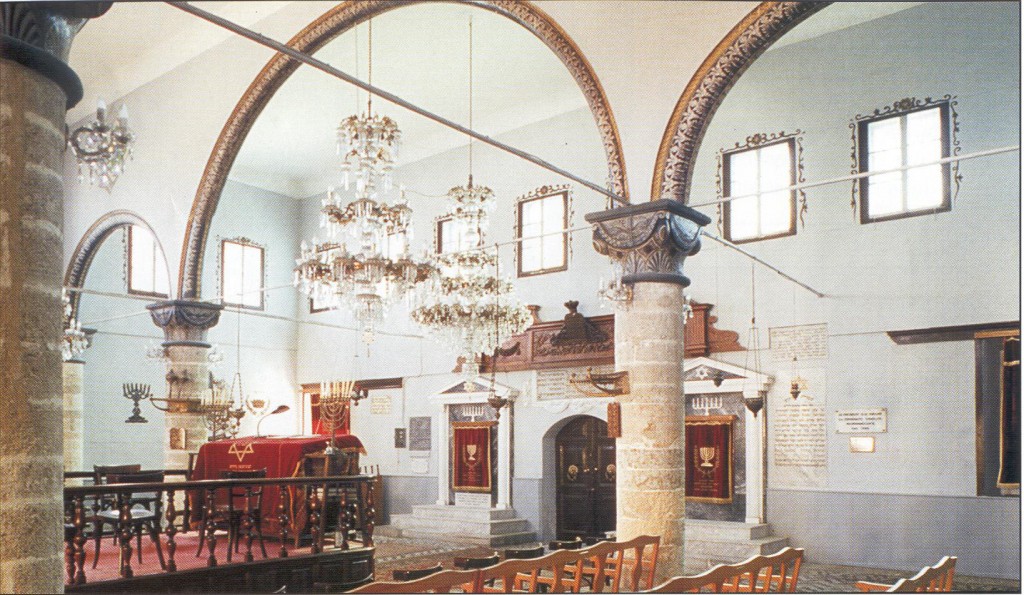 More can be found in the Photo Gallery.